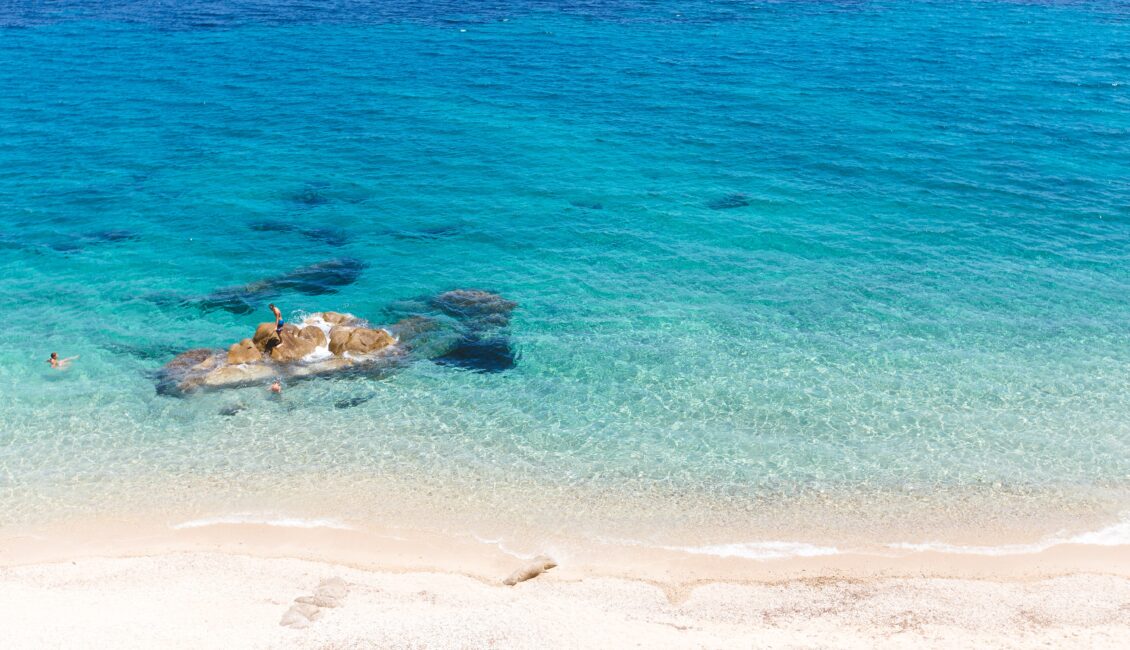 2022 is a year of key importance for the recovery of Greek tourism…
This is because, despite the problems generated by the health crisis, despite the uncertainty caused by Russia's invasion of Ukraine and the increased energy costs of the last few months, all of which are obviously obstacles, Greek tourism seems to be enduring. However, all this creates new circumstances and requires effective and sustainable solutions in order for Greece to remain on the global tourism and travel map as a strong and safe country. In difficult times such as these, when the world is changing, we too must adapt to the major changes, once again being our best self and laying the right foundations for the future. The trajectory of Greek tourism towards the future requires a transition from disordered to targeted development, through methodical, substantial and integrated planning within a framework of sustainability, taking into account available resources, specific objectives and emerging trends. In order to succeed, we need vision, will, knowledge and courage.
That is the philosophy of the Tourism Conference "Choose Greece 2022", which will take place on Friday, April 29, 2022 at 11:00 utc +3 Athens at the Book Castle, Stavros Niarchos Foundation Cultural Center.
PRESS HERE TO WATCH ON-LINE IN GREEK
PRESS HERE TO WATCH ON-LINE IN ENGLISH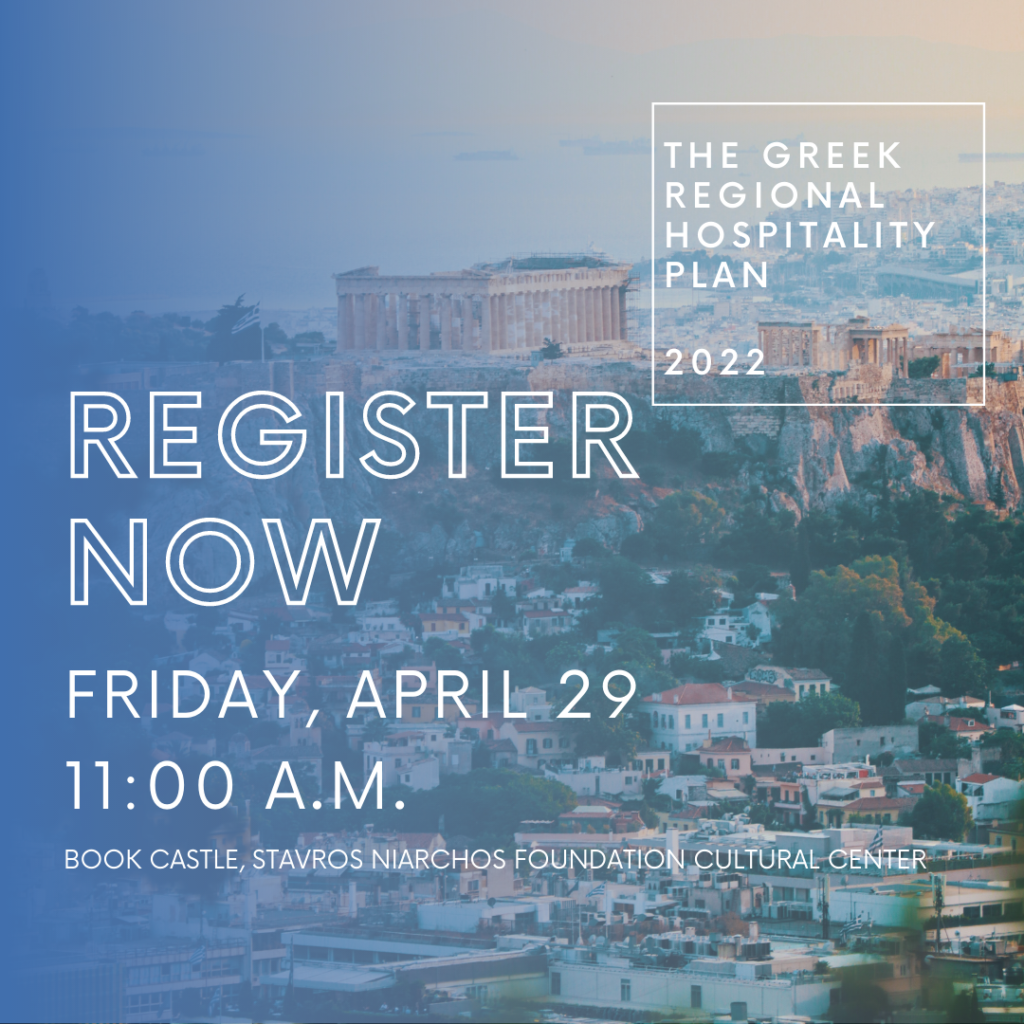 Agenda
10.30 ARRIVAL OF GUESTS
11.00 WELCOME REMARKS 5'
Lefteris Varouxis, President of Choose Greece
11.05 IN CONVERSATION 20'
Sofia Zacharaki, Deputy Minister of Tourism
Chair: Maria Nikoltsiou, Alpha TV
11.25 IN CONVERSATION 15'
George Patoulis, Governor, Attica Region
Chair: Maria Nikoltsiou, Alpha TV
11.40 IN CONVERSATION 15'
Angela Gerekou, President of Greek National Tourism Organization *Digital
Chair: Nicole Kazantzidou, Editor for Travelling & Tourism at amna.gr
11.55 PRESENTATION (organized by diaNEOsis) 40'
Opening Statement:
Dionisis Nikolaou, General Manager, diaNEOsis
Discussants
Constantinos Cartalis, Professor, National and Kapodistrian University of Athens, Head of the diaNEOsis study on the effects of climate change
George Vaggelas, Associate Professor, University of the Aegean, Head of the diaNEOsis study on tourist ports in Greece
Maria Papadopoulou, Professor, National Technical University of Athens & President of the Natural Environment & Climate Change Agency (N.E.C.C.A.)
Chair: Ilias Nikolaidis, Senior Editor, diaNEOsis
12.35 CHOOSE REGION OF WESTERN GREECE 15'
Nikolaos Korovesis, Deputy Governor of Tourism, Western Greece Region- Presentation
Chair: Yiouli Iliopoulou, Patris newspaper
12:50 THE SUSTAINABILITY OF TRANSPORT AT THE FREQUENT NATIONAL ENTRANCE GATEWAY 10'
Nikolaos Kelaiditis, President of ΗΑΤΤΑ
Chair: Konstantinos Gkelntis, patrisnews.com
13.00 LEISURE REAL ESTATE TRENDS: OPPORTUNITIES IN THE MODERN BUSINESS ENVIRONMENT 60'
Opening Statement:
Dimitris Kirmikiroglou, Director, Ministry of Foreign Affairs
Discussants:
Dr. Sotirios Varelas, Assistant Professor at Tourism Studies Department – University of Piraeus
Marios Rafail, Head of the Geneva office at Henley & Partners and the Key Intermediaries, Manager of Henley
& Partners Switzerland AG
Dimitris Manousakis, Head of Savills Greece
Themistoklis Bakas, CEO of E-Real Estates Network
Chair: Sotiris Polyzos, TRT
14.00 Break
14.35 ALTERNATIVE TOURISM EROSIFICATION STRATEGIES 40'
Konstantinos Agorastos, Governor, Thessaly Region *Digital
Alexandros Thanos, Deputy Governor of Tourism, Central Macedonia Region *Digital
Markos Danas, Secretary General of the Hellenic Association with Thermal Springs
Dimitris Papastergiou, President of KEDE & Mayor of Trikala
Chair: Yiouli Iliopoulou, Patris newspaper
15.15 R&R HOSPITALITY IN GREECE: REVIEWING STAKEHOLDERS RELATIONS 40'
George Pelekanakis, President, Greek Hotel Managers Association
Stavros Mitsis, Managing Director Mitsis Hotels Group
Alexandros Angelopoulos, CEO Aldemar Resorts
Demetrios Kalaitzidakis, Operations Director, Grecotel *Digital
Chair: Kostis Chalkiadakis, Editor in tourism at Athens news agency
15.55 MARITIME TOURISM AND NEW MARKETING STRATEGIES 45'
Opening Statement:
Olympia Anastasopoulou, Secretary General for Tourism Policy and Development, Ministry of Tourism
Discussants:
Paris Tsartas, Professor of Tourism Development at the Department of Business Administration, University of the Aegean
George A. Vernicos, President at Vernicos Yachts
Antonis Stelliatos, President of Hellenic Professional Yacht Owners Association
Nikolaos Vouloumanos, Vice-President of Hellenic Association of Professional Tourist Cruise Ships
Chair: Yiouli Iliopoulou, Patris newspaper
16.40 SUSTAINABLE DEVELOPMENT IN TOURISM MUNICIPALITIES: THE ROLE OF PUBLIC GOODS 40'
Konstantinos Koukas, Mayor of Mykonos *Digital
Moses Elisaf, Mayor of Ioannina
Dimitris Kalogeropoulos, Mayor of Aigialeia
Virginia Stergiou, Mayor of Stilida
Chair: Tasoula Papanikolaou, STAR TV
17.20 IN CONVERSATION 10'
Evangelos Kyriazopoulos, Secretary General of the Ministry of Maritime Affairs and Insular Policy
Chair: Sotiris Polyzos, TRT
17.30 CHOOSE REGION OF CENTRAL GREECE 20'
Opening Statement:
Fanis Spanos, Governor, Central Greece Region
Discussants:
Ilias Bourmas, Deputy Governor of Tourism, Central Greece Region- Presentation
Chair: Vasilis Skoularakos, newsbomb.gr
17.50 PREPARATION OF GREEK REGIONS FOR TOURIST SEASON 2022 45'
Kostas Moutzouris, Governor, North Aegean Region
George Kasapidis, Governor, Western Macedonia Region*Digital
Anna Kalogeropoulou, Deputy Governor of Tourism, Region of Peloponnese
Alexandros Alexakis, Deputy Governor of Tourism, Region of Ionian Islands *Digital
Kyriakos Kotsoglou, Deputy Governor of Tourism, Region of Crete
Chair: Sotiris Polyzos, TRT
18.35 END OF THE CONFERENCE